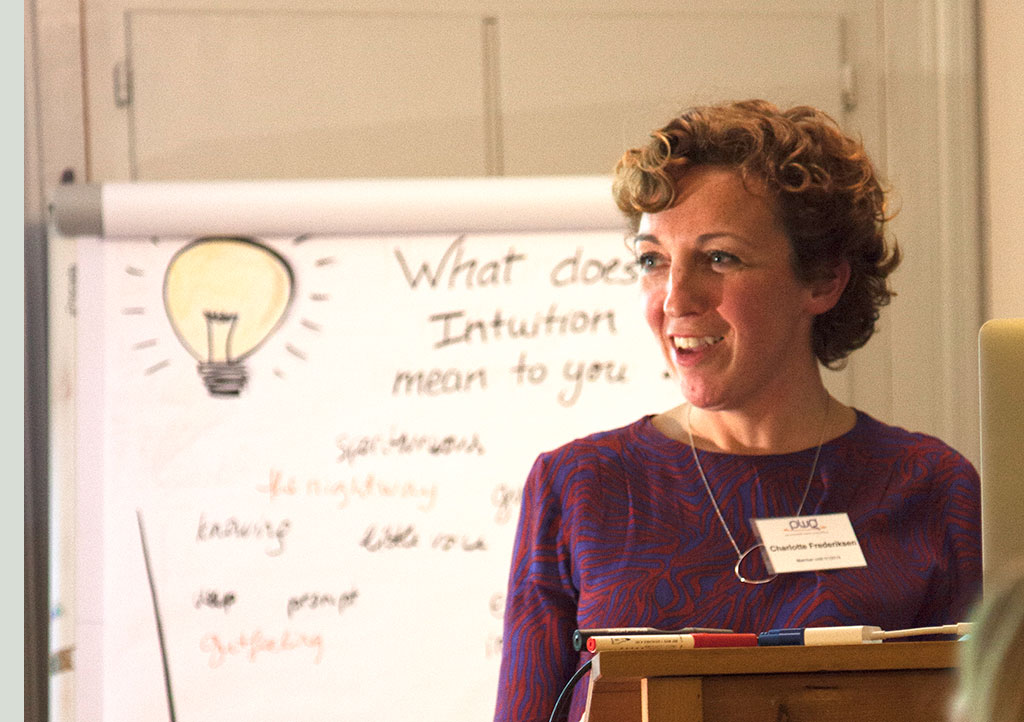 Conference for Professional Women's Group of Basel

Few of us are able to define it, and even fewer, to use it consciously. Intuition is a very intriguing personal experience and provides great support for your decision making process.
Charlotte Frederiksen, executive coach certified by HEC Paris and a specialist in using intuition together with the rational mindset in business, broke it down for us at our fully packed March Main Meeting last Wednesday.
She raised four big questions about intuition:
What is intuition?
What does one use it for?
How do you recognize it? What is an intuition or a fear or a hope?
How do you train it?
In a nutshell, the key outcomes are: intuition is a personal guide in your daily life; it helps to select your relevant thoughts and anticipate needs; it allows you to empathize with others and perceive them better.
It is a lifelong resource and requires time and patience to develop. There are techniques to train it like a muscle, constantly fine-tuning its efficacy.
Getting in touch with your intuition is no easy task – here are some tips for fostering it:
Intuitive writing, stating a clear intention beforehand
Meditating, sports or artistic activities to clear your mind
Listening to it and to your body and being honest with yourself
Playing with it, without fear of making mistakes
A small exercise to practice now: when your phone rings, start wondering who is it before looking at the screen.
Charlotte summarizes it best: "It is your most honest friend."  Check out the photos below, courtesy of our volunteer photographer Mitch Mendez!
Date: March 15th 2017